Contact Wendel Family Dental Center
Wendel Family Dental Centre is accepting new patients at our 2 office locations. The hours at our dental offices vary, so make sure to confirm the location closest to you is open at the time you would like your appointment, particularly on the weekends or close to open or closing time.
Click here for our new patient registration form.
WFDC Central Vancouver
7012 NE 40th Street
Vancouver, WA 98661
(360) 254-5254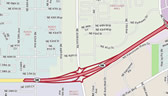 WFDC Salmon Creek
1300 NE 134th Street
Vancouver, WA 98685
(360) 546-5208